Are thinking about updating a room this Autumn? If you want to bring style and extra warmth, curtains are a brilliant addition. In our last blog we showed you the different ways to stop you from feeling chilly during months. This guide is really helpful if you want other ideas to keep your home cosy.
Once you have chosen a fabric, the next step is to get your curtain measured and fitted correctly. If you are unsure of how to do this, have a read of our handy guide here. This will tell you everything you need to know about fitting curtains.
Once you have your new curtains wonderfully presented, you might find that there is some left over material. Now, it would be a waste to throw away this beautiful fabric. Luckily, there are many ways you can repurpose and transform it into a piece of decor or accessory. Here at Cheshire Curtains, we can help you create the perfect look to your home. If you would like to learn about how we could bring your ideas to life, visit here to find out more. Furthermore, if you would like to see gorgeous fabrics available, visit here and discover Harlequin's incredible collections.
To gain inspiration for different DIY projects where you can repurpose fabric for your home, read below!
A Simple Tote Bag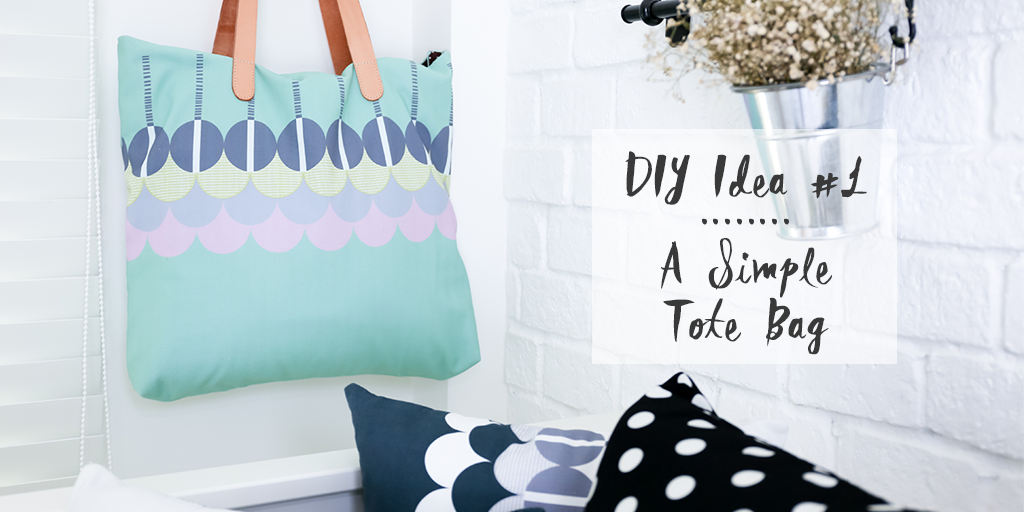 If your curtains are a thicker material, a simple tote bag could be extremely useful. You could use this as a sturdy bag for your food shopping. Making one means you won't have to deal with plastic bags splitting and items smashing.  You will also be doing something positive for the environment so it's a win/win. If you spill anything on it, it's no worry! This will be easy to pop into the washing machine whenever you need to. A tote bag could be used for so many things so this project is worth a try!

A Comfy Dog Bed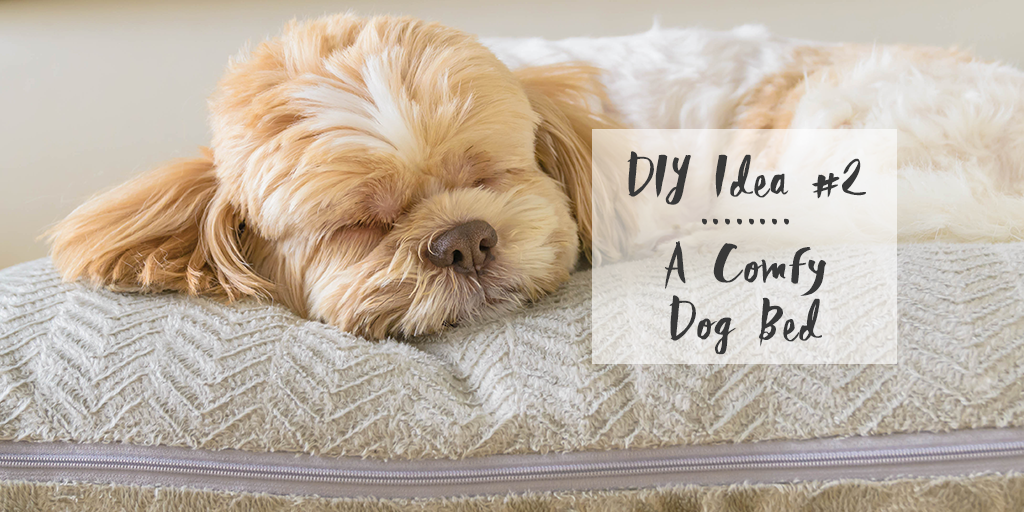 When you are looking to buy a bed for your dog, many can be expensive. It might not be worth the money if your dog tends to rip everything to shreds. By creating this dog bed, it will be a thick, cosy fabric for them to relax on. It will colour coordinate your room and can be less noticeable if it matches the interior. Creating a dog bed only requires a large cushion style square template, making it an easier project for beginners. If you take your dog everywhere with you, this bed could fit in your car. Instead of them getting your seats mucky, they'll have their own little place to sit.
Co-Ordinated Sofa cushions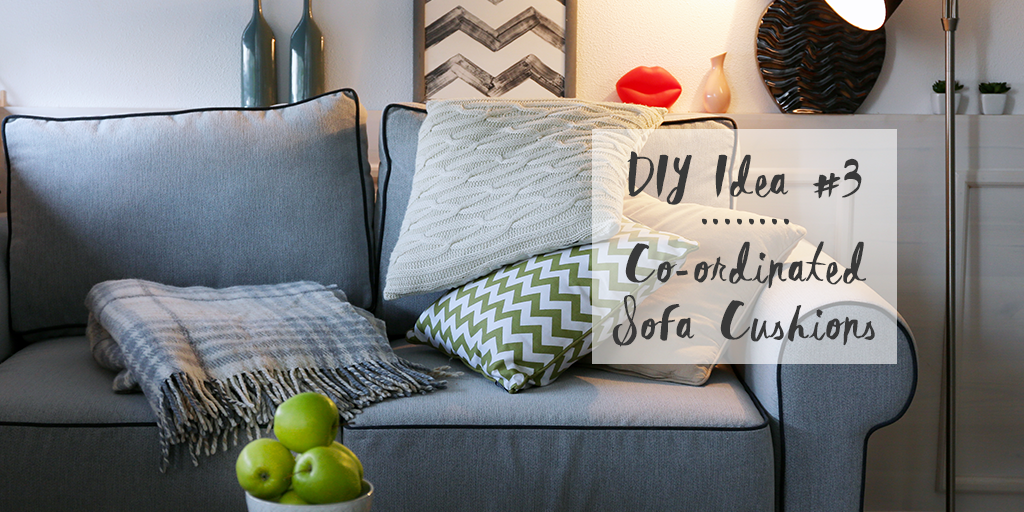 Cushions are a great way to a complete a theme of a room and add sophistication. Creating these is an easy and cheap way of repurposing fabric. Patterned cushions can be expensive yet this doesn't have to be your only option to achieve a look. If you wanted to step up your DIY skills, embellishment or applique could be a wonderful way to jazz up the fabric. This can be a great idea, especially if to bring a muted colour to life.
Easy To Make Pincushions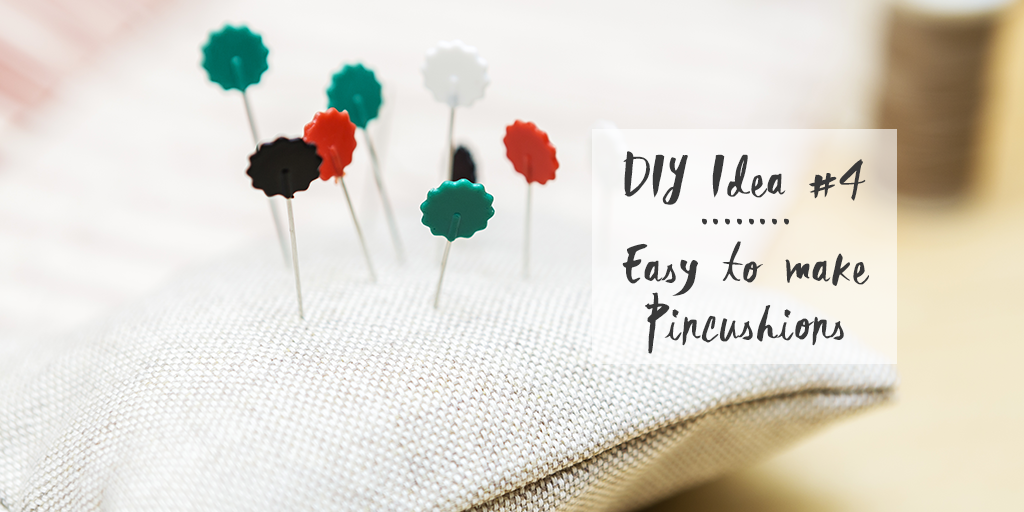 If you are a fan of little projects, sewing might play a big part. The worst thing to happen during sewing is when you lose a needle. This can be really dangerous. It can be tricky to find a needle and could take a while. This is worse when you have either a child or pet walking around who could stand on it. Pincushions take this risk out of the equation and they are probably the easiest DIY project in the list. All you need to do is make a shape out of your fabric, place stuffing inside and sew it up. If you wanted to, you could even add a strap so you can wear it around your wrist. Everyone is safe and yet again, your fabric has come in handy!
Simple Placemats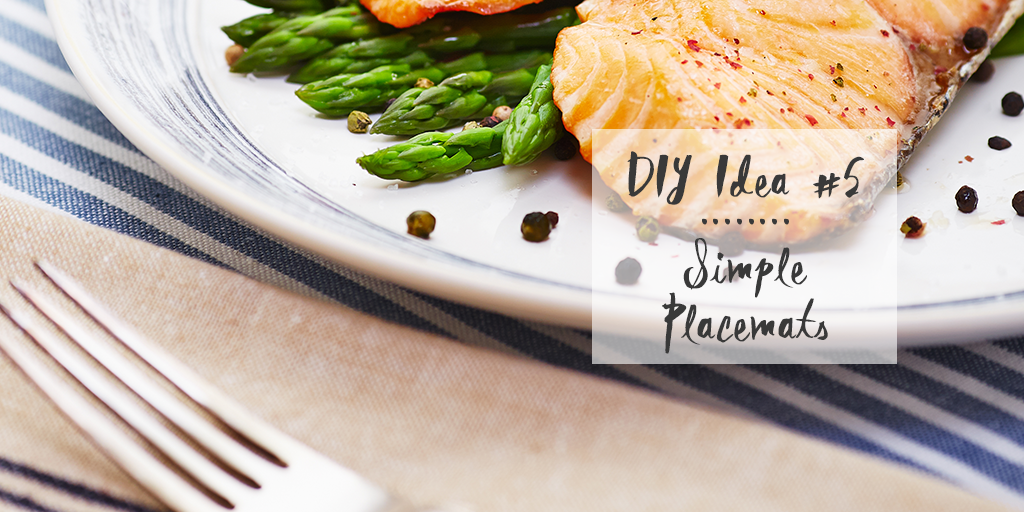 Again, this is a brilliant way to make use of left of fabric that you've spent money on. Placemats are a wonderful way to improve a table's presentation, especially if you have guests for dinner. Simple to make an easy to wash, they can save you a lot of money trying to find ones that go with the colour scheme you desire. You could make as many as you wanted and could even dye them to suit a different season of the year. There are so many things you can do with placemats that it's definitely worth a try.
A Decorative Garland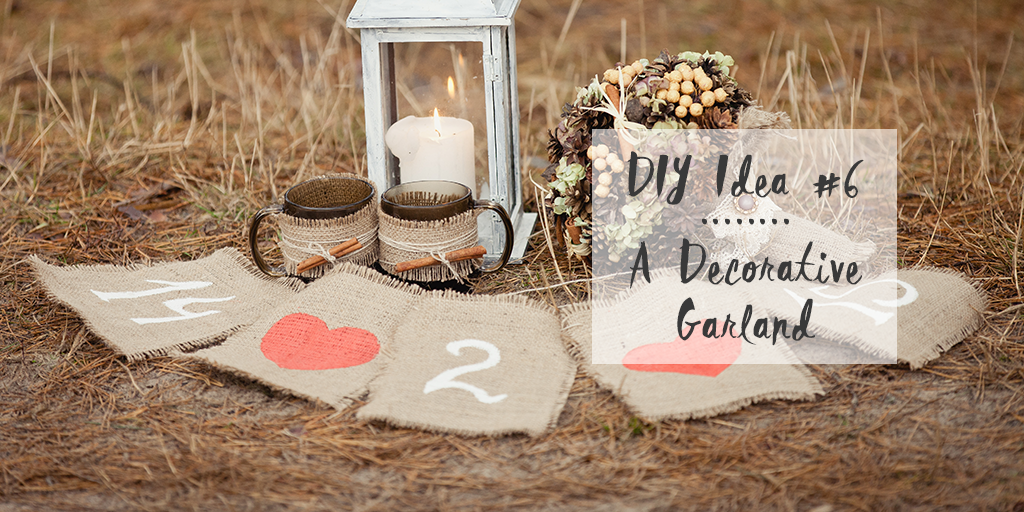 This is another easy way to use your curtain fabric into something that looks lovely in your home. Simply cut triangular pieces, attach them to string/ribbon and put them on a wall to make a stylish garland. In the past couple of years, garlands have become a popular way to bring a bit of colour to a plain wall. They don't take long to make and could even be gifted to friends and family.
Which DIY project would you try with your leftover fabric? Let us know below!