Curtains are not simply an addition to an interior design scheme, they are a luxurious way to reflect your style. When drawn, curtains can make a huge impact, creating a beautifully decorative wall panel, enhancing your existing decor. The swathes of fabric add another textural dimension, as the choice of material elevates the aesthetic of the room.
A neutral interior is instantly uplifted with a clear focal point, giving the room structure; selecting a fabric pattern that reflects your taste also makes the room more personal, adding warmth and comfort. When combining wallpaper and curtain prints, curtain prints should be larger, as once drawn they have a more transformative quality in a room, changing the mood and increasing its intimacy. For Autumn/Winter 2017, designers have produced detailed prints that respect a design's history, whilst drawing on a palette of pastels, ballet pink, russet reds, turquoise and teal, emerald green and true blues. There is a notable move by designers creating fabric collections with prints that become more than a simple window covering, but pieces of art in their own right.
Nina Campbell's new seven piece fabric collection for Osborne and Little, Les Rêves, draws on the work of Matisse, using the artist's palette and looking to paintings of still lifes to create the hand-painted pot design Collioure. From the pattern on the pots in Collioure, Campbell created Beau Rivage; combined, the two prints perfectly complement one another. Complementary wallpaper designs are provided in the companion collection, also entitled Les Rêves.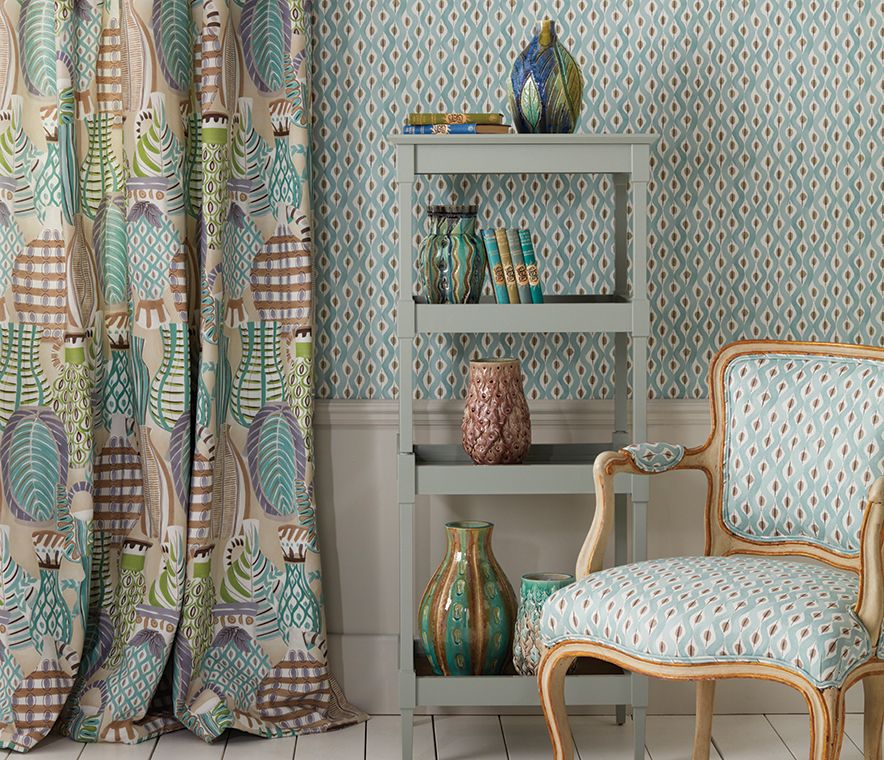 Matthew Williamson's fifth collection with Osborne & Little, Belvoir, is named in honour of Belvoir Castle in Leicestershire and evokes the English country house with a modern twist. The eleven piece fabric collection features Orangery, inspired by orangeries in country houses, the ornate bird cages were drawn by hand and the lace pattern in the background is based on a vintage English design. The print created for Fanfare was drawn from the Asian-influenced King's Rooms at Belvoir and features Japanese blossoms and peacocks. Belvoir wallpapers provide coordinating and companion designs to this exquisite fabric collection.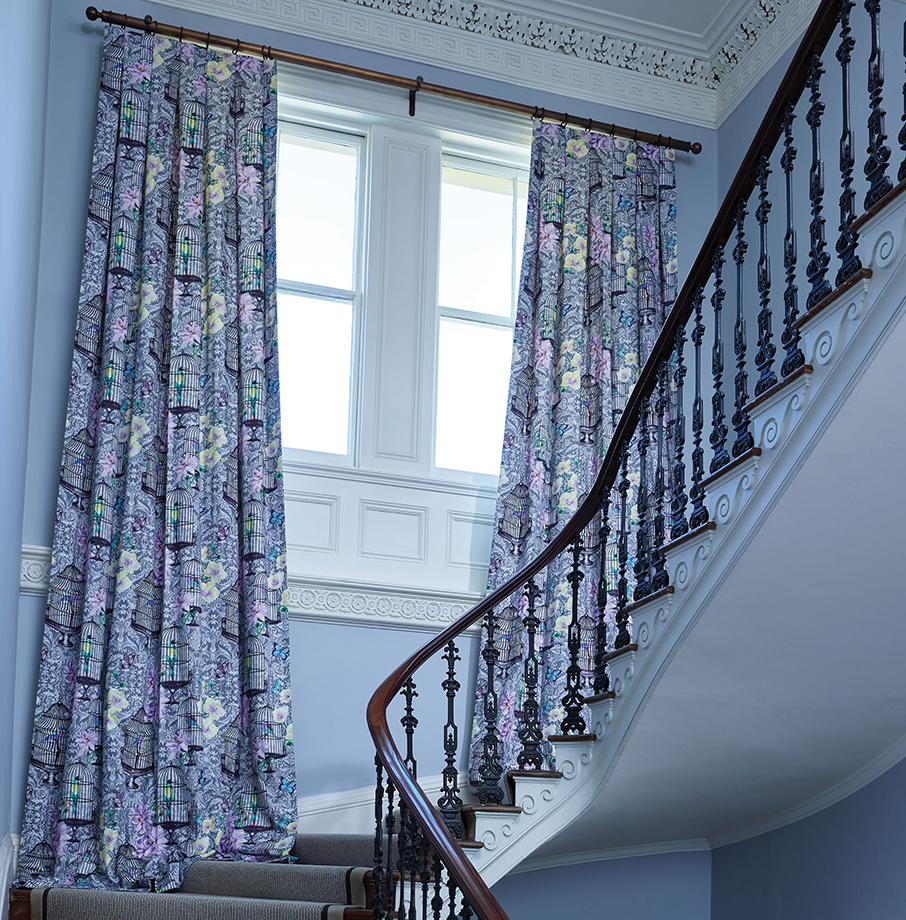 Sanderson's re-imagined archival prints for the Chiswick Grove collection comprise eleven designs that have been inspired by elegant country style. Chiswick Grove has been reinterpreted in a loose painterly style with vibrant birds singing out from the branches. Annandale is a stylised pomegranate design that has been repainted in muted tones. The collection also includes the beautifully refined Chiswick Grove Wallpapers and Linden weaves.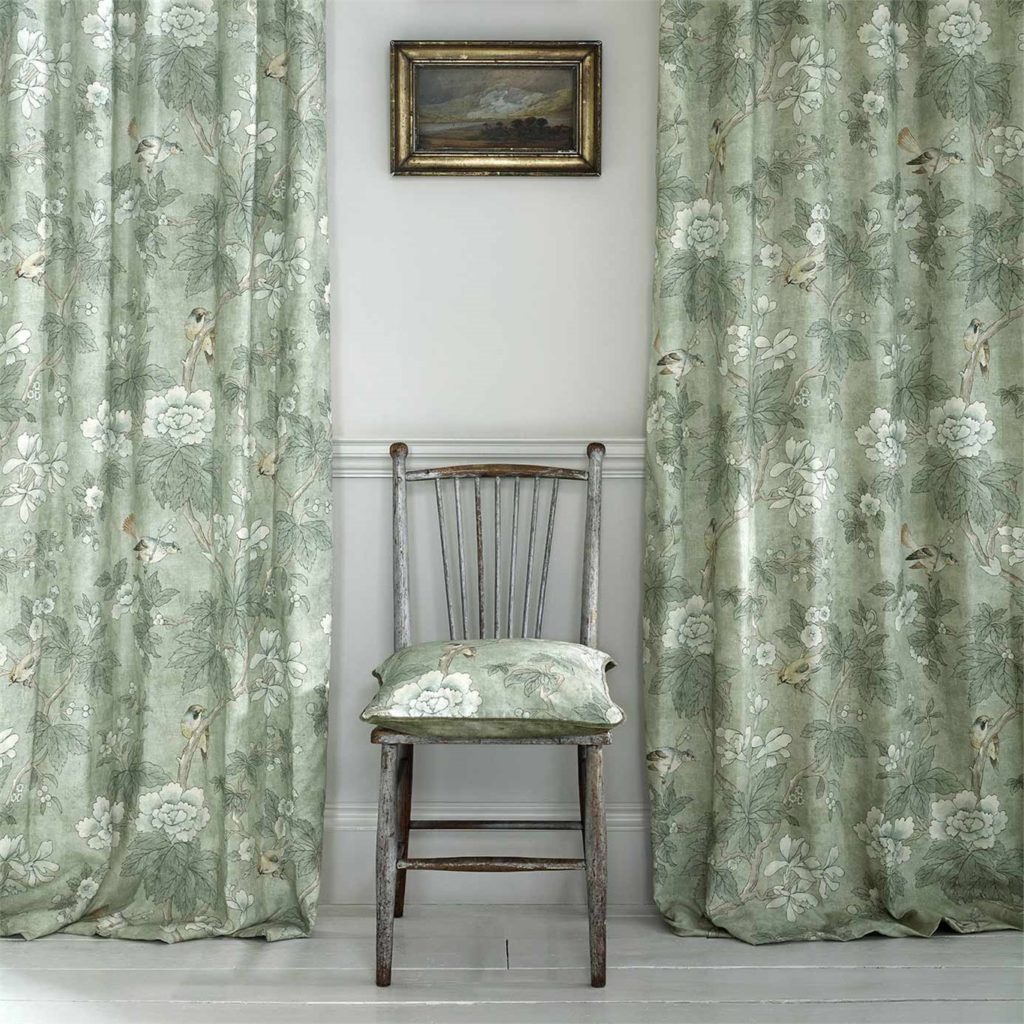 The Harlequin Studio has produced Lucero, a six piece fabric collection inspired by ornate damasks. The luxurious contemporary feel has been created through the use of metallic accents, embellished embroidery detail and seductive colour. Extravagance features a fern in silhouette on sumptuous silk. The Azurea print uses a bold repeated Gingko leaf pattern to create a modern feel. The fabrics are complemented by Lucero wallcoverings and Seduire, a collection of five opulent upholstery velvets.