From detailed geometric patterns to the fluidity of nature, the distinctive simplicity and elegance of the Japanese approach to design provides a focus on finish, texture and detail within the home. Japonisme unifies tradition and modernity in such a way that it continues to be an aesthetic that we return to.
Scion's fabric and wallpaper range 'Wabi Sabi' draws on this aesthetic. The name of the collection is a term which originates from a Japanese philosophy celebrating the beauty of imperfection. The designs have been inspired by traditional hand crafted methods: from the representation of the carved marks of block-printing, the simplicity of lino-cuts, the broad brush-strokes of calligraphy, to ancient Japanese dye-resist techniques and paintings from archival documents.
The designs within the collection can be layered in contrasting, yet complementary prints, creating a harmonious composition of light, form, material and space. While neutral colours tend to dominate minimalist design, this collection also draws on terracotta red, topaz and indigo blue, and tones of golden sauterne and leaf green.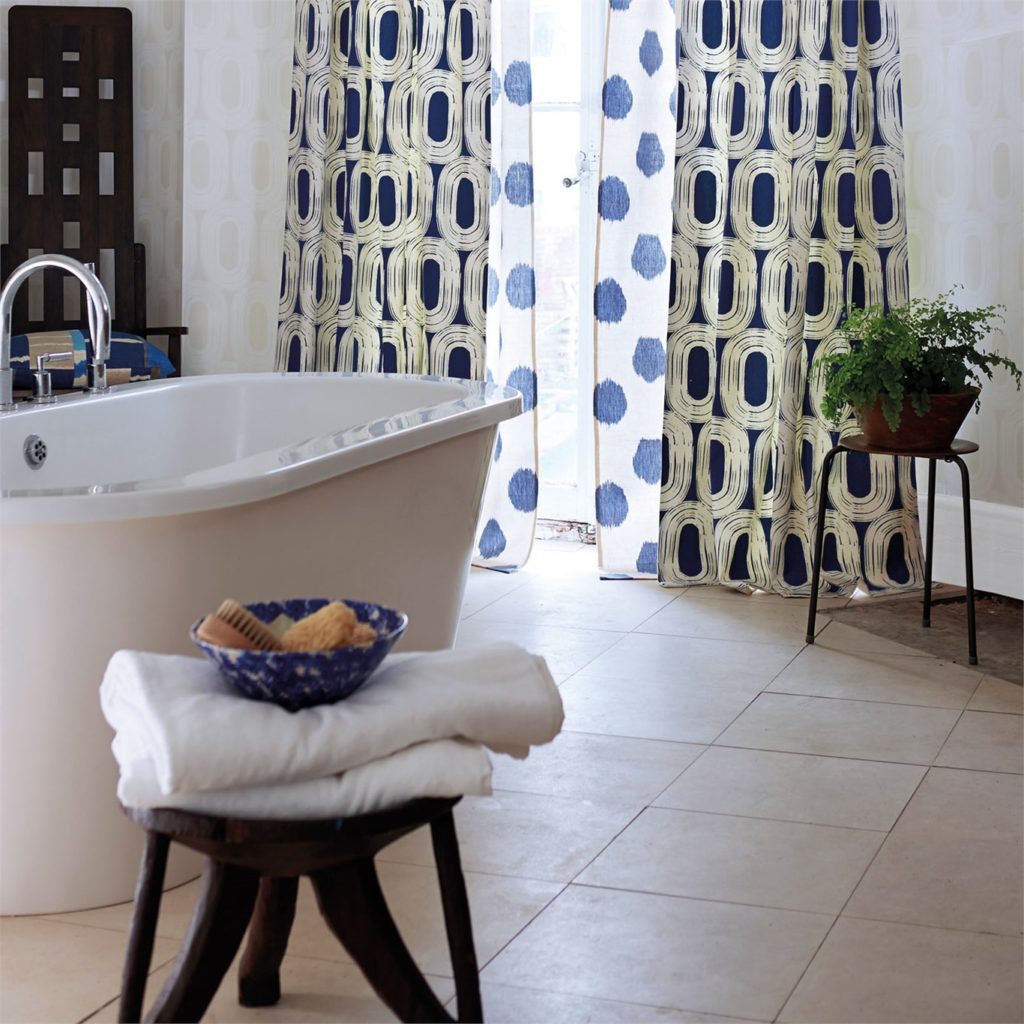 By focusing closely upon the patterns of tradition, Scion have approached these designs respectfully, but in a way that has allowed for their evolution. In reinterpreting organic patterns such as the design for Suvi and Loop, Scion have taken a modern approach to reinterpreting natural shapes.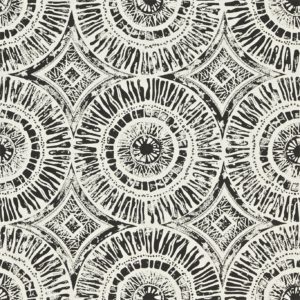 Suvi, a large circular pattern displaying the marks and textures of the hand-carved block print technique, is available in five colour-ways in wallpaper.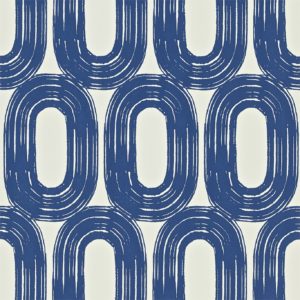 Loop represents a broad brushstroke and is available in five colour-ways in fabric and six in wallpaper.
In keeping with the philosophy of wabi-sabi, the textured edge of an otherwise perfect chevron in the Dhurrie design emulates the notion of beauty in imperfection, while the weave in the Isamu design allows a simple repeating circular pattern to represent the touch of an ink filled brush upon fabric.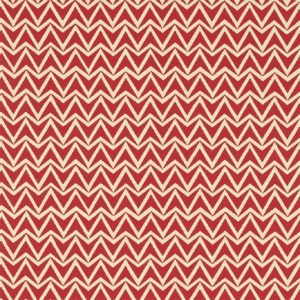 Dhurrie is a simple chevron design with a textured edge and is available in six colour-ways in fabric and wallpaper.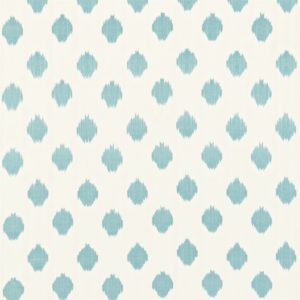 Isamu, a coloured spot on a pale background created using hand-dyed ikat weave techniques is available in four colour-ways in fabric .
The 'Wabi-Sabi' range features abstract, geometric, organic and floral designs, twenty-four in total, which will allow you to create an interior that embraces the tradition of Japanese design.